POINTING KIDS TO JESUS WHO IS THE WAY, THE TRUTH & THE LIFE
Our mission is "to assist parents in laying down a spiritual foundation that in time will lead them into relationship with Jesus Christ"
At DBBC we love kids! We strive to make Sunday mornings a positive experience for them. We run a children's program simultaneous to the adult service. 
Once the kids are dismissed in the main service, Bay Kids teachers and helpers will lead them to their classrooms in the basement. Kids will spend time looking at the bible passage of the week, doing crafts, and playing games all for the purpose of knowing our creator God himself.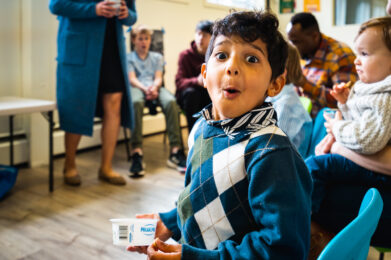 We have 4 different classrooms fully equipped with everything your kids need to learn more about Jesus. 
Our Nursery is open to parents with infants to have either playtime or nap time. Currently, our nursery is unstaffed but equipped with everything that parents and infants would need.
Our Pre-School – K class is full of exciting possibilities for growth and learning as they discover Jesus through arts & crafts, fun play and story times.
Grade 1 – 3 class spends time together learning the Bible through creative crafts, exciting games and fun projects that portray the lesson being learned. We find kids remember lessons when they are demonstrated in real-life examples. 
Grade 4 – 6 class digs deeper into God's word through discussions, teaching videos, and team building exercises. This class provides an opportunity for Q&A to further their understanding of the scriptures and to discover how Jesus can impact their lives today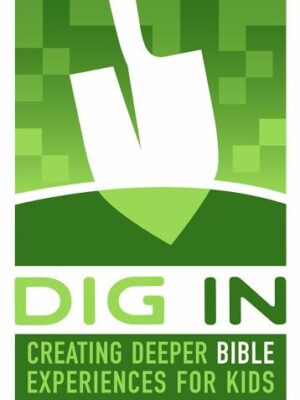 We are excited to be using Group publishing and their DIG IN programs for Kids ministry. This year we are going through the Bible in a year curriculum together by Group.
Digging Into the Bible in One Year takes kids on a whirlwind journey from Genesis to Revelation. Kids experience a relationship with God through the eyes of ordinary Bible people. Kids will discover that they're a lot like the people God has always loved and worked through. As we learn from the Word of God, we will also be memorizing scriptures each week.
Here is the Scope and Sequence of Bay Kids Curriculum for 2022-23