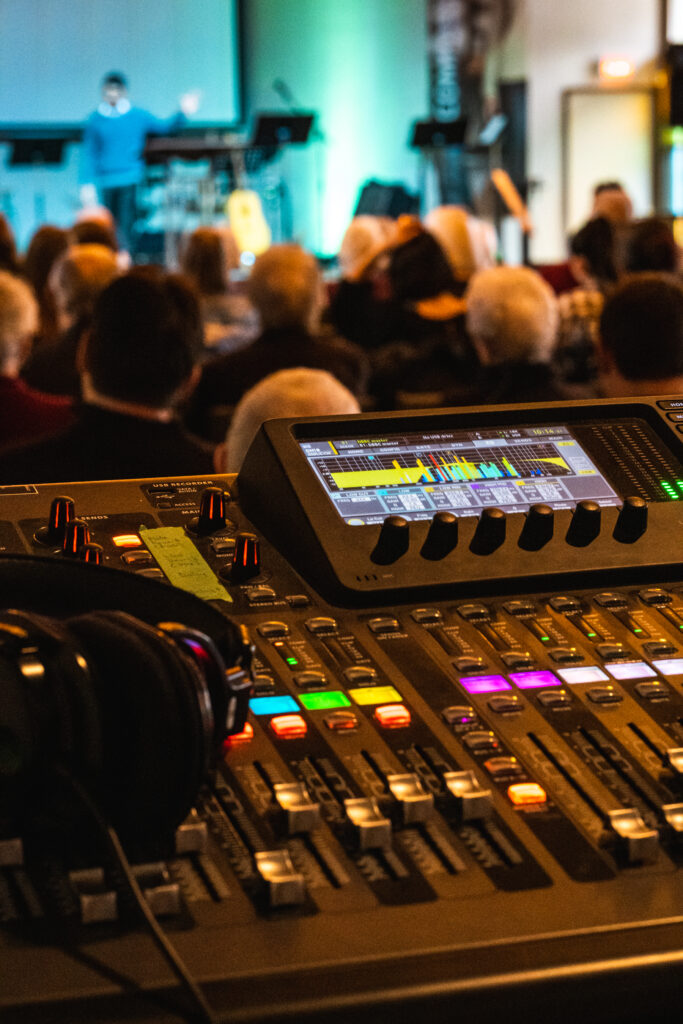 Serving at DBBC is an amazing opportunity to put in practice what God has been teaching you. The book of James says faith without works is dead and so we want to invite people to exercise their faith by volunteering at DBBC. There are many different ministries that you can volunteer with and we are always looking for more volunteers to join our teams.
Some of these ministry teams include Childrens Ministry ,Youth Ministry, A/V Team, Good Food Box program, Local School Food programs, Music Ministry, Property Maintenance, Hospitality, Greeting/Ushering, Traffic, Lifegroup Hosts, Child Care for Moms Group & events and more.
Fill out our volunteer application form and one of our ministry leaders will get in touch with you. Each volunteer is to undergo a criminal record check. 
Join our team of volunteer who partner with Nanaimo Foodshare to provide fresh fruits and vegetables to living in the departure bay neighbourhood. Each Thursday from 5 – 7PM, people come to our church building to collect their food bags. Volunteers have an amazing opportunity to get to know our neighbours and engage in Gospel conversations to share the love of Jesus Christ. You can also purchases these food bags at a subsidized rate from Nanaimo Foodshare.